A Walking Roots Band Christmas concert to benefit Mennonite Central Committee
December 12, 7 pm
Eastern Mennonite School auditorium, 801 Parkwood Drive, Harrisonburg VA 22802
Livestream link: https://youtu.be/q057SRbOzKU
General admission by donation. Online donations are also welcome!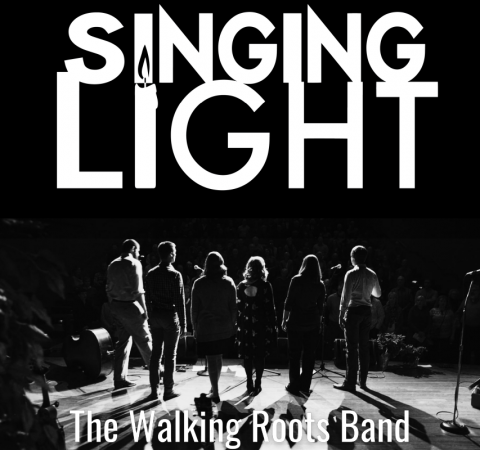 The Walking Roots Band and the Virginia Mennonite Relief Sale are pleased to announce Singing Light: A Walking Roots Band Christmas Concert to support the economic relief and development work of Mennonite Central Committee (MCC).
The concert will feature a variety of music, including traditional carols, old hymn texts set to new music, and original compositions for the Christmas season. The Walking Roots Band's music features rich vocal harmonies, folk instrumentation, and a healthy dose of joyful exuberance. The Eastern Mennonite High School choir will be joining them in this Christmas celebration.
Most seating will be general admission and free to the public on a first come basis. As you enter, there will be an area to receive donations to support Mennonite Central Committee and their work around the world. Masks or face coverings are required for this indoor event.
The concert will stream live online. This link is also posted on the VA Mennonite Relief Sale Facebook page.
Donate
Donations can be made online or by mailing a check payable to "VA Mennonite Relief Sale" to the VA Mennonite Relief Sale, 601 Parkwood Drive, Harrisonburg VA 22802. Every dollar that is donated for this concert will be matched, up to $10,000. What an opportunity to make your money multiply!
Sponsorships
Sponsorships are available, providing reserved seating. To become a concert sponsor, see the sponsor form or email info@vareliefsale.com for more information. There has already been a $10,000 matching donation.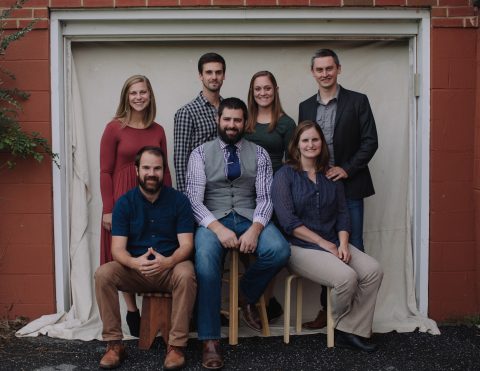 The Walking Roots Band (TWRB) is an acoustic, Americana, folksy, blue-ish-grassy, roots music group based in Harrisonburg, VA. Steeped in Anabaptist hymn-singing traditions, the band's original folk music and reclaimed hymns speak of hope, whether through sacred words written hundreds of years ago or in the honest voice of one of the band's songwriters. TWRB does not make music full-time; whether touring, performing, recording, or just getting together to practice, they are thankful for the fans, family, and friends who make it all possible.
"Singing Light is an evening of Christmas music celebrating and reflecting on the verse in John 1:5," said Greg Yoder, member of the Walking Roots Band. "We find great hope in the image of a light shining in and not being overcome by darkness, and we think music is one way we can contribute light to the world. We're excited to support MCC with this concert, because we see MCC as an organization that shines light every day, all around the world."
Mennonite Central Committee (MCC) is a worldwide ministry of Anabaptist churches, sharing God's love and compassion for all in the name of Christ by responding to basic human needs and working for peace and justice. MCC envisions communities worldwide in right relationship with God, one another and creation. The concert is hosted by the Virginia Mennonite Relief Sale – an annual, all volunteer event that raises money for MCC. This sale began in 1967 at Paul Wenger's farm in Augusta County, VA. The event is currently held at the Rockingham County Fairgrounds. An estimated 1,000 volunteers make the event a success for 10,000 attendees each October. This year's dates are Sept 30 and Oct 1, 2022.